VIVID Kitchen Storage Solutions
Our VIVID Kitchen Storage solutions offer a blend of functionality & durability to create an effortless user experience. Choose from VIVID premium Carousel, Corner and Undercounter units.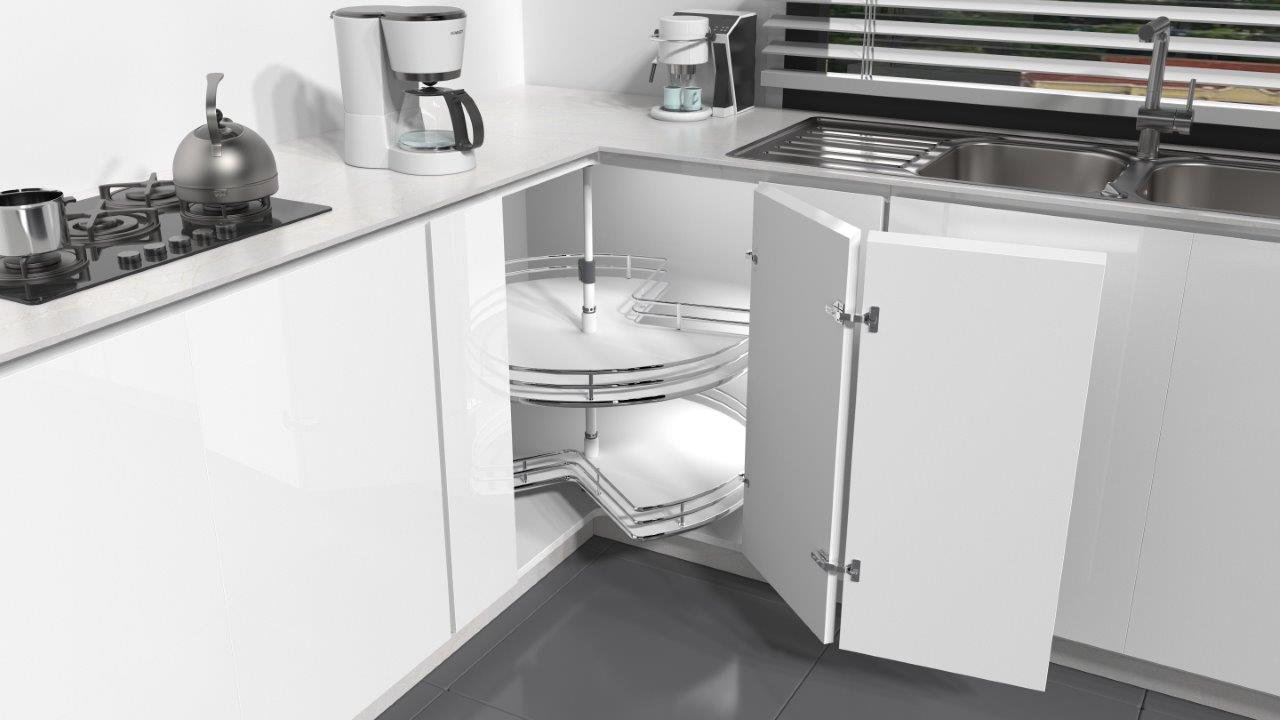 Carousel Units
Consists of two half-moon or two three-quarter moon shaped carousel trays rotating around a pole.

Two individually rotating shelves.

Height adjustable upper basket to suit different spaces.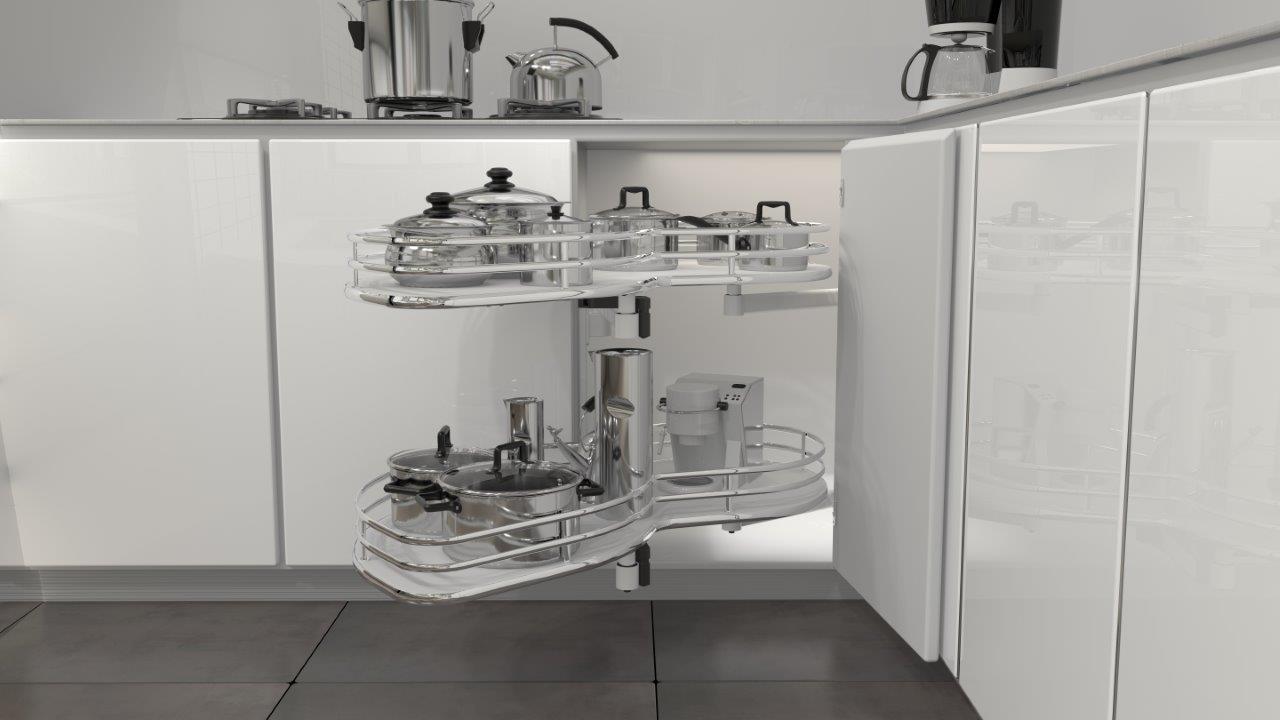 Swing Corner PRO
Smooth sliding motion with soft-closing functionality.

White finish and double chrome steel surround.

Left hand or right hand options.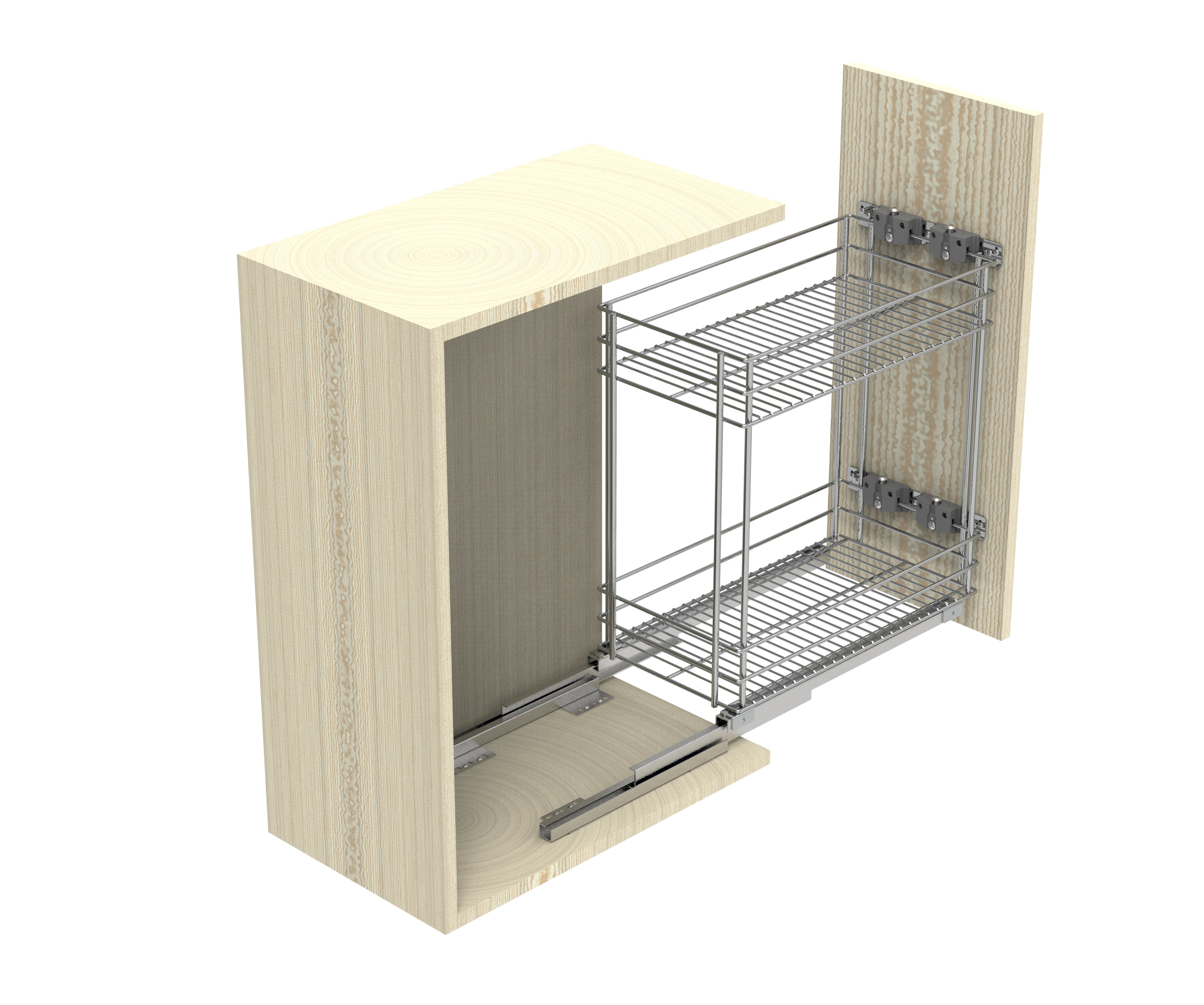 Undercounter Pullout Units
A versatile solution to ensure kitchens are well organised.

Perfectly align your cabinet fronts with adjacent cabinets.

Features an easy-to-use 3D front adjustment bracket.