Topaz Slimline Drawer Systems Elegant Functionality
12.9mm slim sidewalls add a touch of light elegance to your cabinetry.

Tall sidewalls ensure that nothing gets lost.
Optimum Space Utilisation
With right angles inside and out, the slimline profile maximises internal drawer space.
All Bases Covered
Four different heights H86, H118, H167 and H199 times five drawer lengths NL350 to NL550 cover every requirement.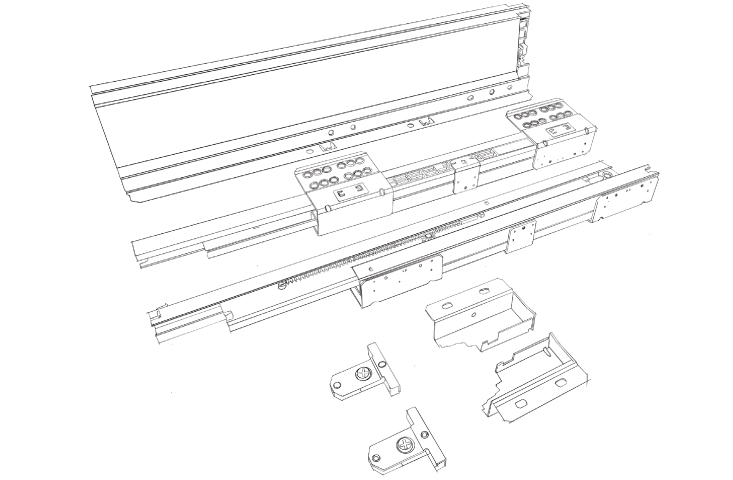 Smooth
Synchronised runners ensure that even wide drawers run without hiccup. The soft-close feature adds the finishing touch.
Strong
The 40kg load capacity ensures that the TOPAZ Slimline Drawer System is up to the job, all day everyday.
Tried and Tested
Quality as proven with 80,000 opening and closing cycles.
Planning Flexibility
Modular system for optimum stock planning and ability to react to short-term specification changes.