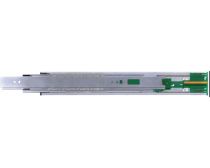 Gslide soft-close ball-bearing runner, side-mount, zinc (pair)
WHY ARTIA CABINET HARDWARE SYSTEMS
Artia Cabinet Hardware Systems® are a trade partner for the Australian and New Zealand cabinetmaking, shop & office fitting and furniture making industries.
We are passionate about providing a hassle free, easy to deal with customer experience for all of our valued customers. Since 1952, we have built a reputation as one of the most trusted suppliers to the Cabinet Making industry by offering reliable, quality products and solutions sourced from all over the world.
Artia Cabinet Hardware Systems are Proud to Support a wide range of Industries
Artia Cabinet
Hardware Systems
Artia Cabinet & Hardware Systems are proud to stock and procure New Zealand's dedicated range of Cabinet Hardware, Consumables & Power Tools, talk to us today and discover how our team of experts can provide you with high quality products and exceptional advice & service.